Culture
Galway has a fascinating cultural heritage, embracing all elements of culture from music to theatre and everything in between.
Vintage venues often offer a charming or unusual backdrop to photographs taken at your event, offering points of interest to guests. For personal celebrations, vintage venues can also mirror the personality of the individual being honoured. It can also reflect a brand that you are looking to launch or relaunch.
Literature
Galway is known for its connection with poets, including Rita Ann Higgins, Liam O'Flaherty and Ken Bruen. Poets here write in both Irish and English and the city has a number of home-grown literary magazines like The Galway Review and the Crannog Magazine. The area around Galway is mentioned frequently in songs, stories and poems, with Ken Bruen's crime novels about Jack Taylor being set in Galway City and Cora Harrison's Burren Mysteries focusing on Galway as it was in the 16th century.
Theatre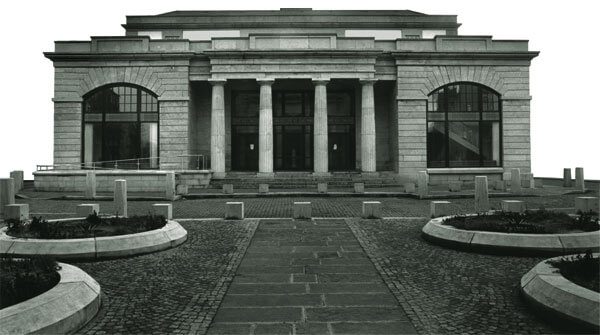 The city has its own permanent theatre for Irish language productions which has been responsible for producing some highly celebrated Irish actors. The city's Druid Theatre Company is also well known for its outstanding direction and production values.
Galway has no shortage of theatres – Nun's Island Theatre, Druid Lane, Black Box, Town hall Theatre and the Bank of Ireland Theatre all showcase a variety of performance types from operas and musicals to ballets and drama all year round. Some of the top actors with connections to the city include Marie Mullen, Siobhan McKenna and Mick Lally as well as Peter O'Toole.
Music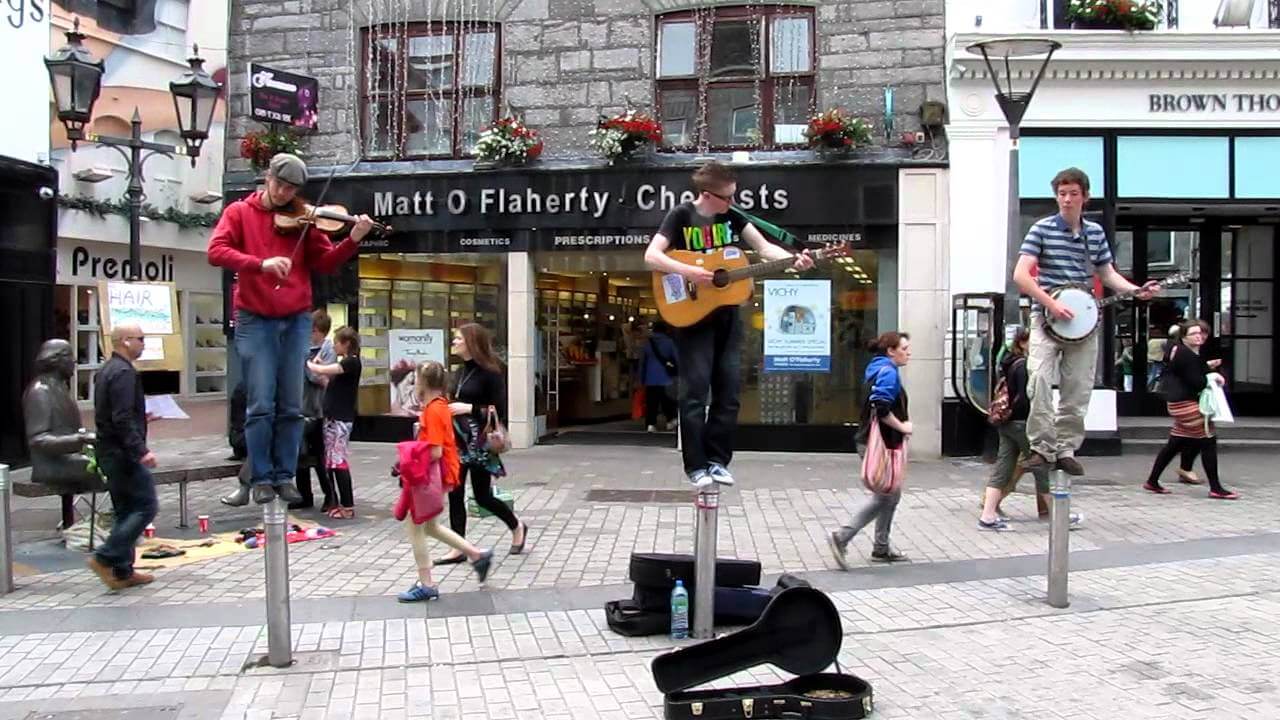 The musical scene in Galway is also varied and vibrant. Traditional music holds strong sway here, with street performers and pub musicians alike promoting the art of folk music. Every year, the Galway Early Music Festival celebrates European music between the 12th and 18th centuries while the Galway Cathedral Recitals boast impressive classic music concerts in the cathedral.
Galway is home to several choirs and choral groups such as the Baroque Singers, the Galway Choral Association and the Tribal Chamber Choir. Every July, there is the Galway Arts Festival which is one of Ireland's biggest festivals of its kind, attracting artists from overseas as well as home-grown talent. At this spectacular event, you can see concerts, comedy, play, parades and street performances with performances from two of the most important local groups being among the top attractions.
Several of the best traditional Irish music groups have their base here and musicians like Mickey Finn, Gerry Hanley and Alec Finn started their careers here. Children growing up here can learn Irish music at branches of Comhaltas and both contemporary and traditional music is played all over the city.
The Irish Language
Galway's fierce pride in its cultural heritage extends to the locals' love of the Irish language. There are Irish signs all over the area and singing and music embraces the old language. Sometimes called Ireland's bilingual capital, Galway may have English as a first language for its citizens, but many can also speak in Gaelic too. Galway's city life embraces Irish radio, TV and theatre, often more so that in other parts of the country.
Festivals And Events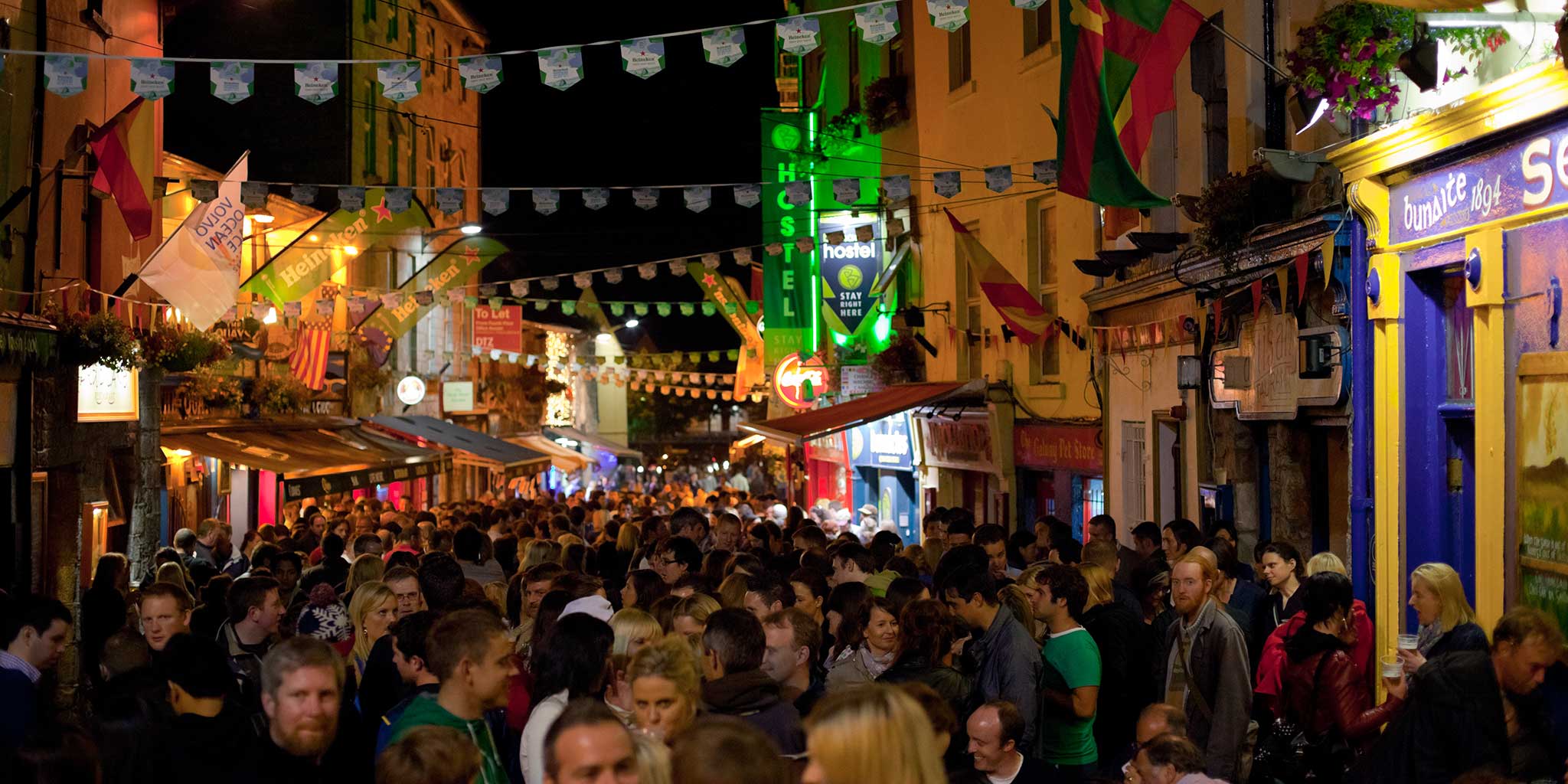 Galway hosts numerous arts, music and sports festivals. The Galway Film Fleadh is the biggest of all of these annual events and is held every July, although August's Galway Races and September's International Oyster Festival follow close behind. The Cuirt International Festival of Literature is another cultural highlight while the Salthill Air Show in June always attracts a crowd. There are alsogarden festivals, comedy and poetry festivals, events for Halloween and Christmas and even a Pride festival, ensuring there is something for everyone. At key times of the year, such as Christmas, there are special events which both locals and tourists can attend. Most notably, the city's Christmas markets are a popular way to stock up for the festive season with authentic seasonal gifts and produce available.